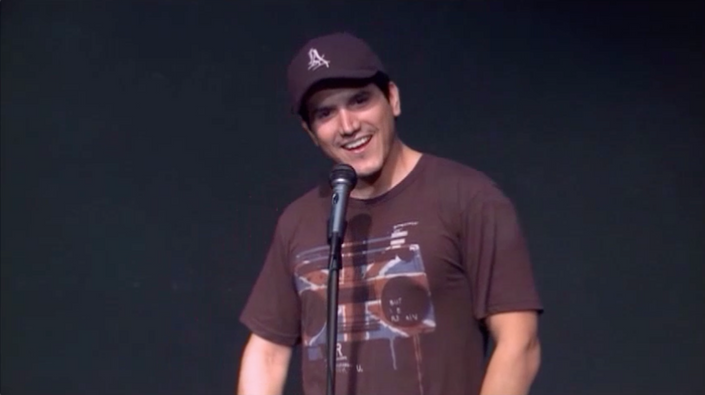 Stand-Up Comedy Masterclass - Performance & Writing Techniques
All the techniques and best practices you will need to do stand-up successfully. Over 40,000 students taught. 10 videos. $269 value.
Watch Promo
Stand-up Comedy Made Simple Masterclass is a 10-Step System Focusing on Writing & Performing Techniques and Best Practices.
Over 40,000 students taught.
30-Day Money-Back Guarantee.
This Course Includes
10 instructional videos
Full lifetime access
Access on mobile
What You Will Learn
Basic and Advanced Stand Up Comedy Training
Performing Techniques
How to Rant, Riff, Use the Microphone
Writing Tips and Techniques
Students Using Greg Dean's System to do Their Stand-Up Routines
Basic Stand-Up Comedy Training
Introduction
Can comedians be taught? Yes, if they learn universal joke structure and practice the basic skills of performing. Stand-Up Comedy Made Simple is packed full of these fundamentals.
Understanding Joke Structure
A term coined by Greg Dean as he uncovered the 3 Mechanisms that structure all comedy, humor, and jokes.
Greg Dean's Joke Diagram
3 Mechanisms of Joke Structure
Target Assumption
Connector
Reinterpretation
1 Thing with 2 Meanings
Diagramming Several Jokes
3 Mechanisms and Instant Joke Writing
Telling a Funny Story
In this lesson, Dean breaks down the anatomy of storytelling by breaking it down to 3 Points of View (POVs).
Telling a Story
Acting Out a Scene
3 POVs
Staging a Story with Scenes
3 POVs and Joke Structure
Telling a Funny Story with Scenes
Using the Microphone
If used properly, the mic can enhance the power to be funny. If used improperly it can kill the jokes as the audience won't hear or understand the comedian.
Mic Out of the Stand
Stand Placed Out of the Way
Mic Cord

No Wrapping
No Gathering
Gesture with the Free Hand
Push Cord Toward the Audience

Microphone

Close to the Chest
Just Under the Chin
Breath Over the Top, Not into the Mic
Omni Directional vs. Directional Mics
Mic Must Follow the Mouth
When Yelling Don't Use the Mic

Mic Back in Stand

Leave it Down Stage Center
Mic Facing the Performer

Rehearse so the Mic Becomes Invisible
Ranting
Talking your ideas out loud is the best way to begin writing a routine.
Record Every Rant
Stream of Consciousness, No Editing
Clear Negative Opinion about the Subject
Jokes are in the Details, not Generalities
Be Brutally Honest
Transcribe the Rant to Script
Riffing
This is commonly referred to as Crowd Work. It's typified by the comedian asking the audience questions like, "What's your name?" "What do you do for a living?"
Ask One Question at a Time
Make It an Easy Question to Answer
Repeat the Answer into the Mic
The Jokes are in the Details
State Honest Negative Opinion about Answers
Be Playfully Mean
Advanced Stand-Up Comedy Training
Learning to write and pitch jokes is truly on of the required skills need to do stand-up comedy.
Basic Guidelines

Pitching Jokes
Receiving Jokes
Accept Other Ideas
Let Go of Your Good Ideas
Keep Pitching After a Dud

Collaborating

Have a Script
Go Over the Script Line by Line
Turn Non-Jokes into Jokes
Tag, Tag, Tag
Build on Other's Ideas

Summary

Far More Joke Written with Collaboration
Performing Tips
Greg Dean presents a dozen preparation and performing tip that improve the power of the performance for making people laugh.
Rehearsal Process
Put Show on a White Board

Edit Joke
Shorter is Always Better

Assembling Routine

Rate Jokes A, B, C
Order Show B, C, A

Introduction

Intros are the First Line of Your Show
Never say, "Just say anything."
Put it on a 3 X 5 Index Card
Print and Spell Name Phonetically
Take 3 Card as the MC will Lose One
Be Introduced to Benefit You and the Show

Warm Up Before Going on Stage

Physically Move
Meditate
Do Silly Things for the Mood
Go Over the Show

Watch the MC and Comedians Before You Go One

Audience Reactions
Note Those Into the Show
Note Those Who Might Be a Problem
Do They like Jokes or Riffing

Dealing with Bombing

If a Joke Bombs Call It
Work Your Way Out of It
No Blame Game, Own It
Stay Committed

Handling Hecklers

First Ignore the Heckler
Hecklers Think They are Helping
Tell Them to Shut Up with Jokes
Get the Audience to Shut the Heckler Up

Record All Shows

Capture the Ad-libs
Playback Jokes Written on Stage

Show Rhythm

Feedback Loop with Audience
End with the Biggest Laugh
Random Thoughts
Greg Dean reveals more concepts about stand-up comedy that have profound effects on the comedians and audiences.
Comics Say Funny Things
Comedians Say Things Funny
Entering the Comedian's Sensory Movie
Normal Memory vs. Internal Self-Talk
The Joys of Being a Comedian
Being a Working Comedian
The Rewards of Teaching Stand-Up Comedy
Testimonials
Several of Dean's students give funny and heartwarming kudos to their mentor and friend.
Your Instructor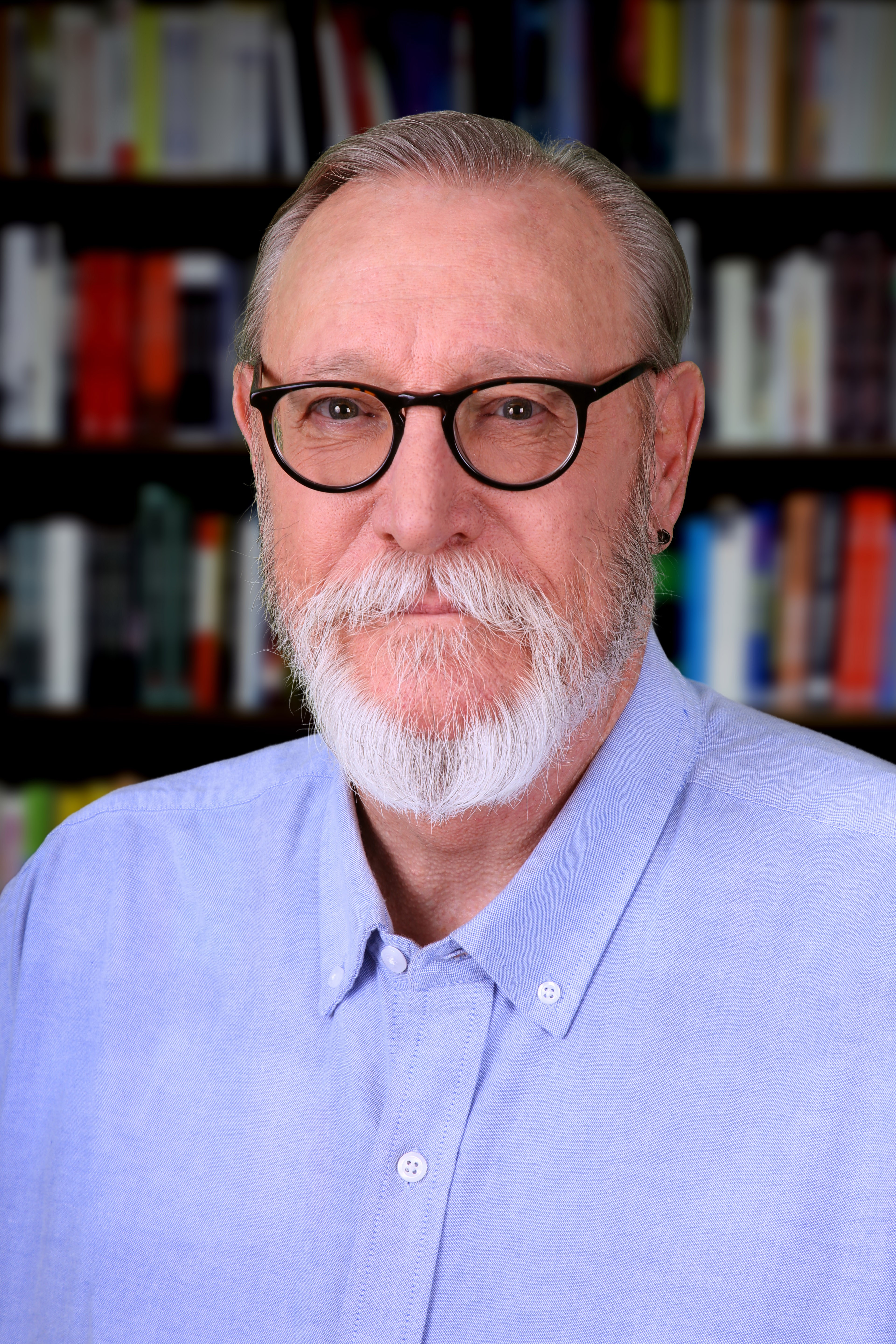 Greg Dean is a master comedy teacher, presentation coach, and bestselling author. He is considered, 'The Professor of Stand-Up Comedy.'
45 years experience working as a professional comedian and teaching Hollywood celebrities like Woopi Goldberg, Kevin Pollak Sherri Shepherd, and Robin Williams.
Greg deconstructed a system to teach humor to "regular people". He's taught his process to over 40,000 people like you, proving that being funny is a teachable skill-set no matter your background, age or gender.
Greg also shows how to apply "appropriate humor" in the business world, enabling professionals to accelerate their progress in their careers.
Greg's best-selling book "Step By Step to Stand-Up Comedy" has sold over 175,000 copies and been translated into 4 languages.
Greg lives in Hollywood, California.
Course Curriculum
Basic Training for Stand Up
Available in days
days after you enroll
Advanced Training for Stand Up
Available in days
days after you enroll
Testimonials from Students in the Course
Available in days
days after you enroll
Frequently Asked Questions
When does the course start and finish?
The course starts now and never ends! It is a completely self-paced online course - you decide when you start and when you finish.
How long do I have access to the course?
How does lifetime access sound? After enrolling, you have unlimited access to this course for as long as you like - across any and all devices you own.
What if I am unhappy with the course?
We would never want you to be unhappy! If you are unsatisfied with your purchase, contact us in the first 30 days and we will give you a full refund.